Green Lake
Green Lake is a popular Seattle neighborhood located five miles north of downtown and is close to the University and Ballard neighborhoods. Locals come to Green Lake to use the 2.8-mile walking and jogging trail and other park amenities as well as nearby restaurants and coffee shops. Green Lake Park is also adjacent to the Woodland Park Zoo.
Green Lake Park
http://www.seattle.gov/parks/find/parks/green-lake-park
Green Lake Park is a beloved park with a trail for walking, biking, or skating around the lake.
Woodland Park Zoo
http://www.zoo.org/
Woodland Park Zoo saves animals and their habitats through conservation leadership and engaging experiences, inspiring people to learn, care and act.
Green Lake Pitch n' Putt
https://www.seattle.gov/parks/find/golf
Green Lake Pitch n' Putt is a seasonal, nine-hole golf course that is great for beginners and junior golfers.
Seattle Public Theater
http://www.seattlepublictheater.org/
Located at the Green Lake Bathhouse, the Seattle Public Theatre offers a season of plays, summer youth drama camp and school touring.
Great Hall at Green Lake Event Center
http://www.greathallgreenlake.com/
Built in a 1921 renovated building, the Great Hall at Green Lake houses an event venue, professional offices and an after-school program.
Ride Bicycles
http://www.ridebicycles.com/
Visitors can take advantage of the stunning Green Lake scenery by visiting Ride Bicycles, a shop with rental bikes and equipment run by professional bike enthusiasts.
Greenlake Boathouse
http://greenlakeboatrentals.net/
Greenlake Boathouse rents and sells stand-up paddle boards, kayaks, canoes, water boats, row boats, and sailboats.
---
Restaurants
Popular, locally-owned Greenlake neighborhood restaurants within walking distance:
Duke's Chowder House Green Lake
http://www.dukeschowderhouse.com/
Duke's Chowder House uses only sustainable seafood in its menu, which includes its famous, award-winning chowder.
Urban Bakery
http://www.thestranger.com/locations/544297/urban-bakery
Urban Bakery offers fresh baked goods, soups and sandwiches, along with an espresso bar.
Greenlake Bar & Grill
https://www.facebook.com/greenlakebarandgrill/
Greenlake Bar & Grill is a popular local spot with American food and sidewalk seating.
Nell's Restaurant
http://www.nellsrestaurant.com/
Nell's Restaurant offers inventive, European-inspired seasonal dishes, plus a large wine list and a five-course fixed-price menu. The only fine dining restaurant in the neighborhood.
Rosita's Mexican Restaurant
http://www.rositasrestaurant.com/
Rosita's Mexican Restaurant has a family-friendly cantina setting serving Mexican standards and freshly made tortillas. A special favorite of Greenlake Guest House owners.
Shelter Lounge Green Lake
http://www.shelterlounge.com/
Shelter Lounge serves creative dishes and quality cocktails in a contemporary lounge setting.
Mykonos Greek Grill
http://mykonosgreenlake.com/
Mykonos Greek Grill serves gyros and Greek entrees in a simple setting with beer and wine.
Lucia Italian Kitchen & Bar Green Lake
http://www.iheartlucia.com/
Lucia Italian Kitchen & Bar offers healthy Italian fare with a full bar and live music in a contemporary space.
Zoeyogurt
http://www.zoeyogurt.com/
Customers can get their yogurt fix with Zoeyogurt's self-serve stations that feature fresh fruit & dry toppings and compostable serving ware.
Jodee's Desserts
http://www.jodeesdesserts.com/
Jodee's Desserts is a sweet & savory shop that serves organic, vegan, and gluten-free desserts, soups, smoothies, and coffee drinks.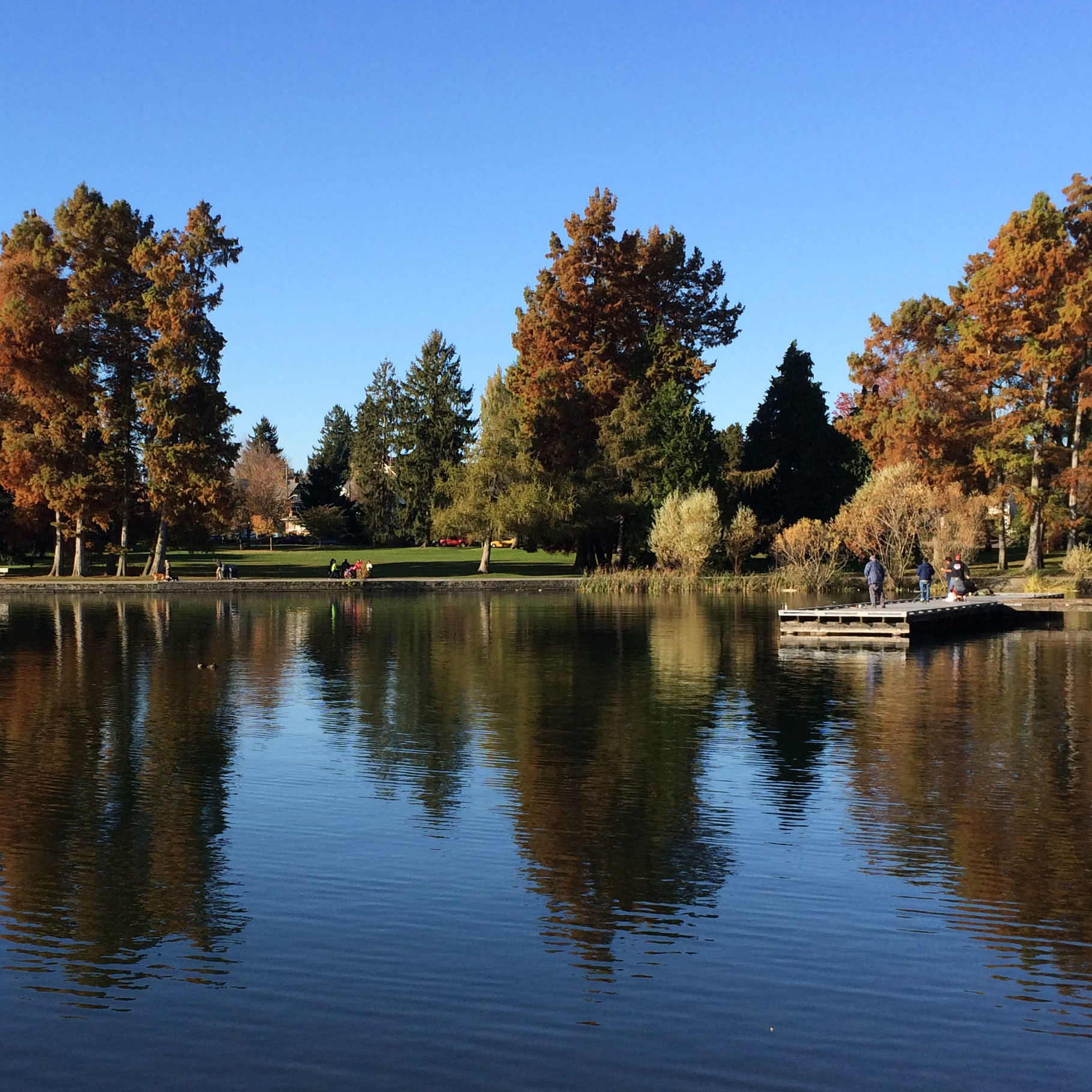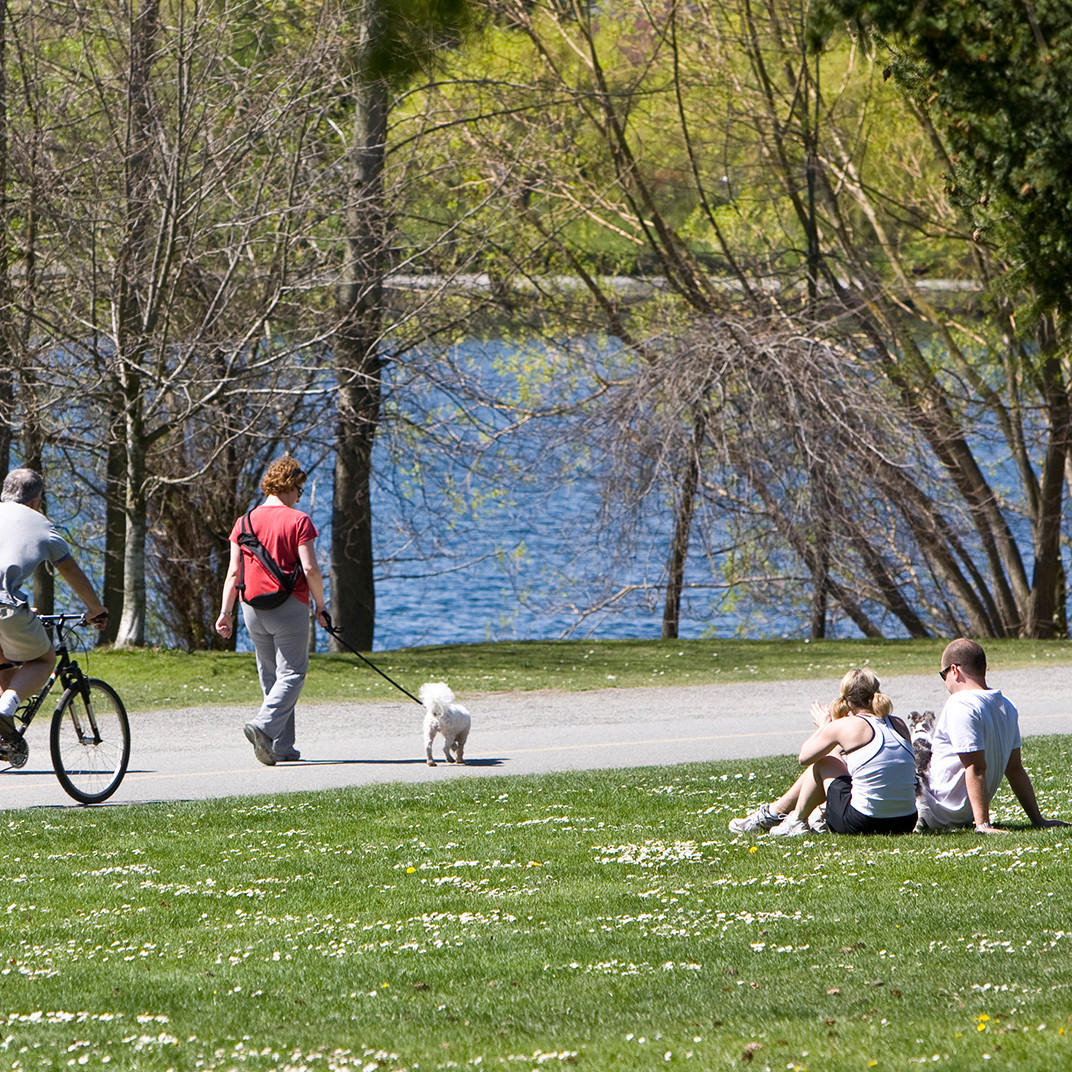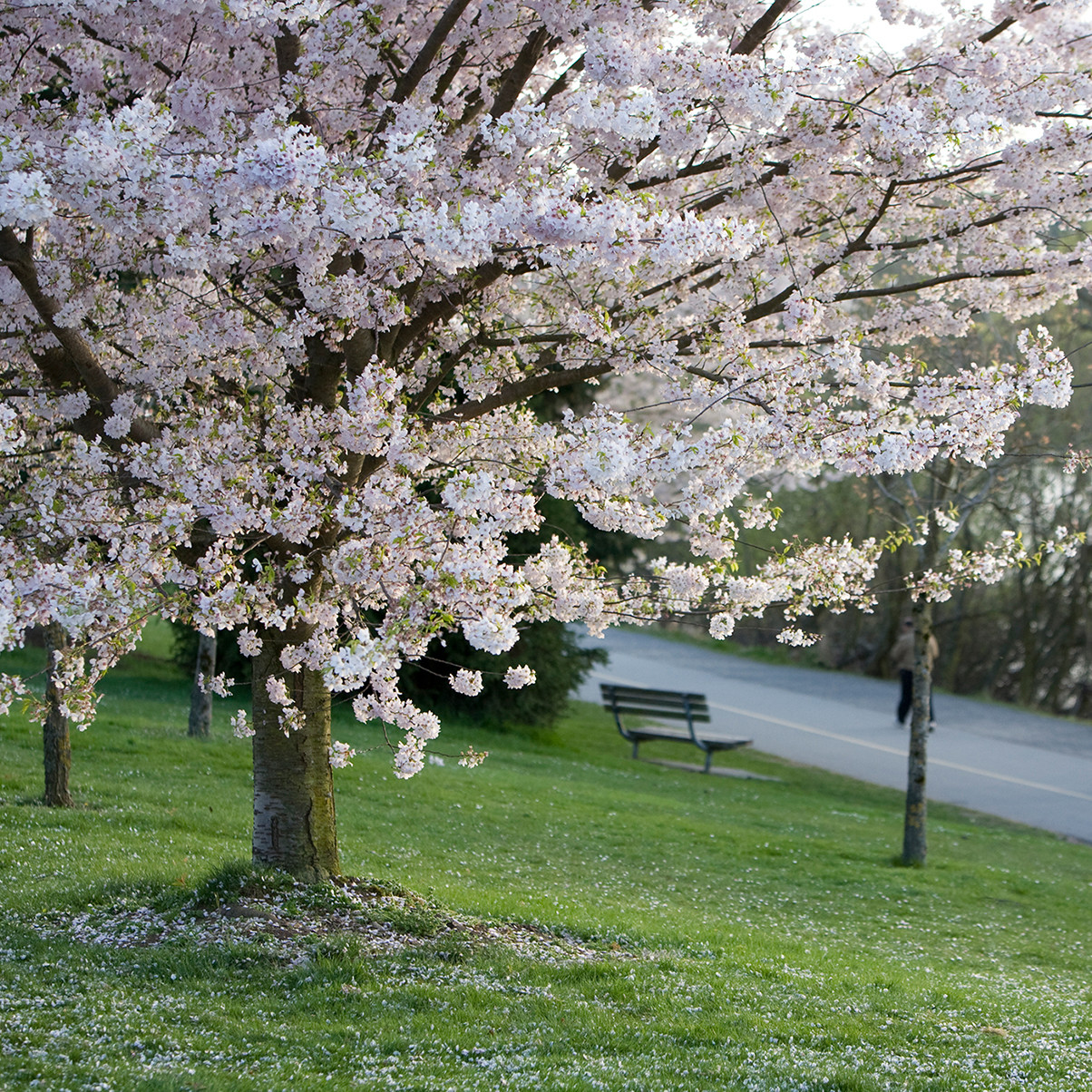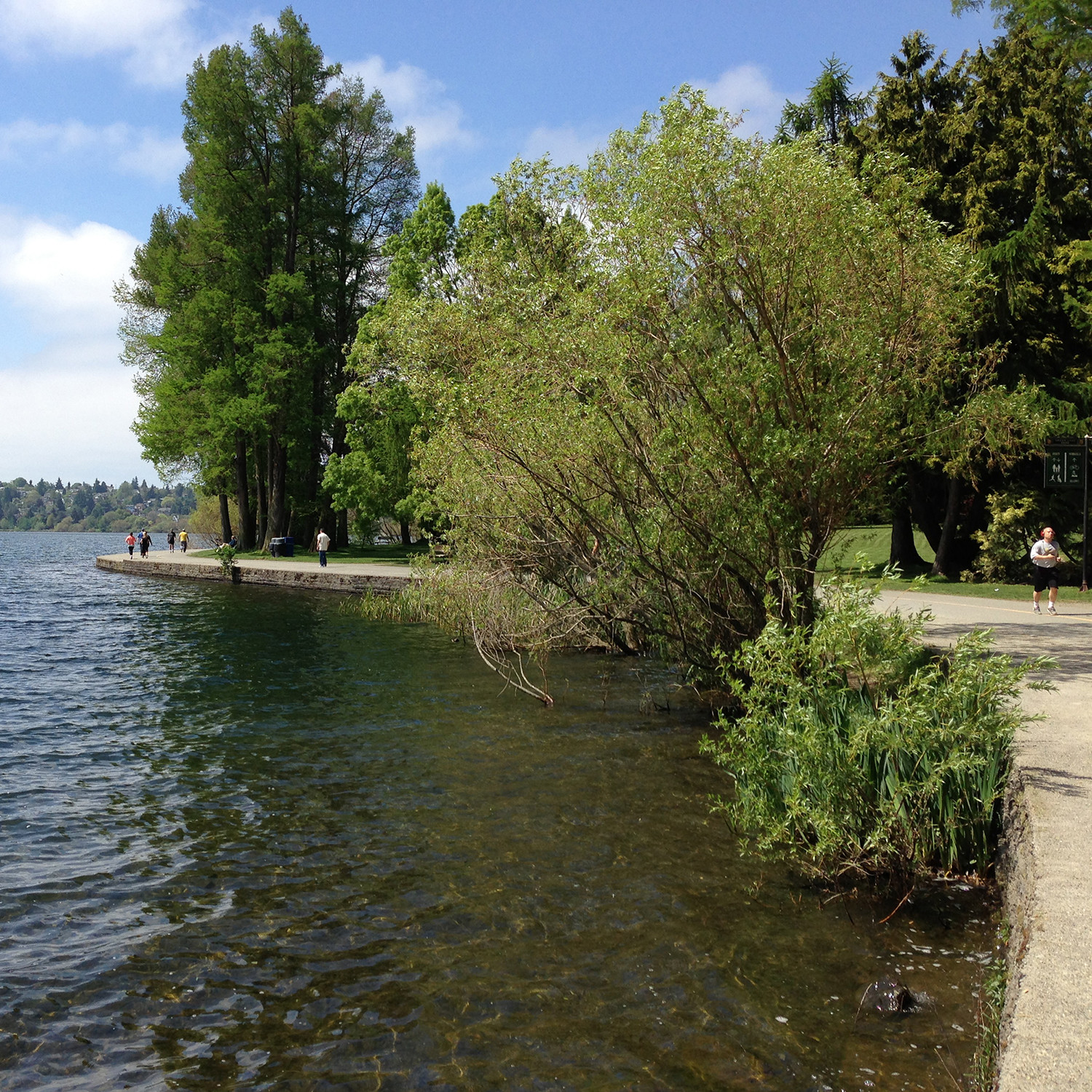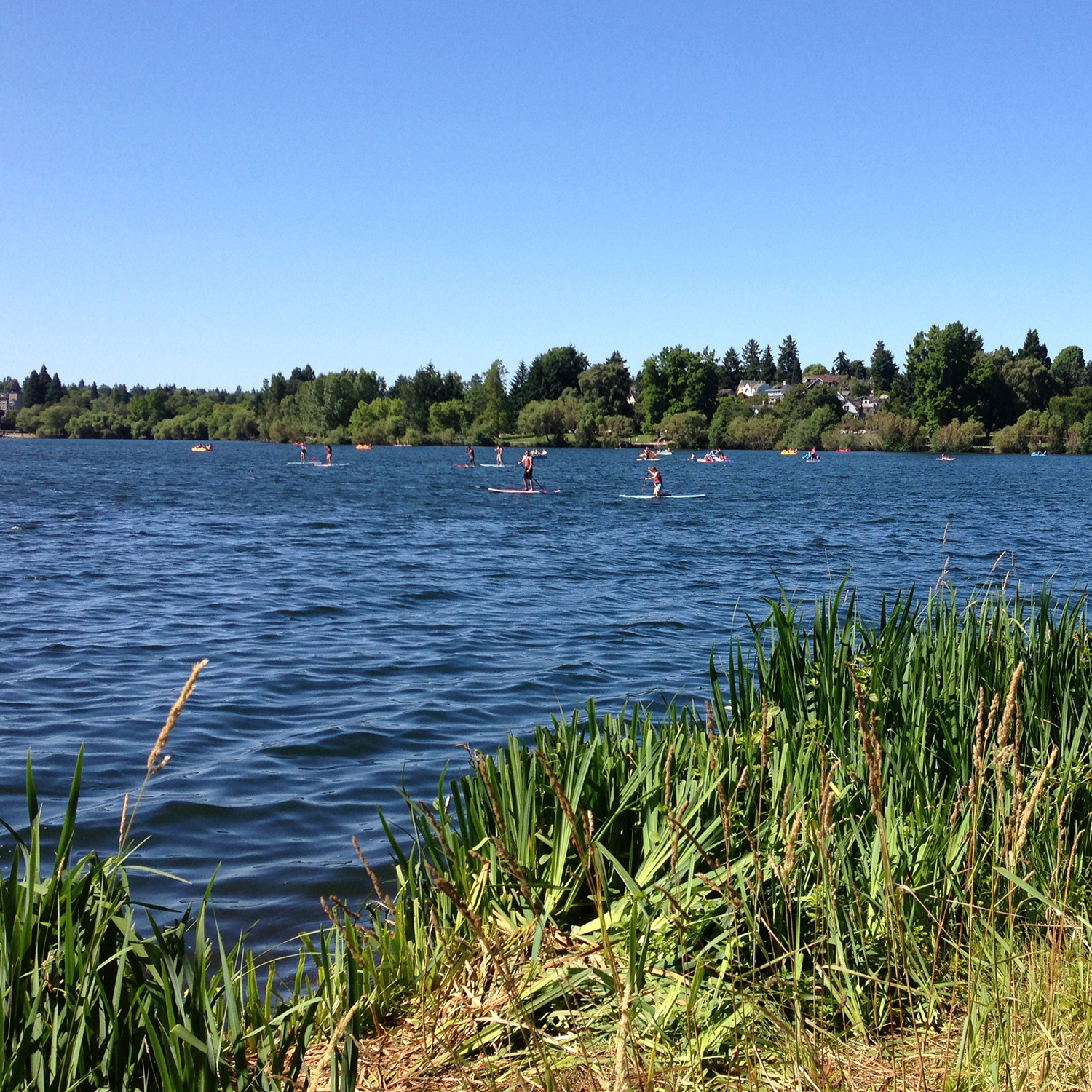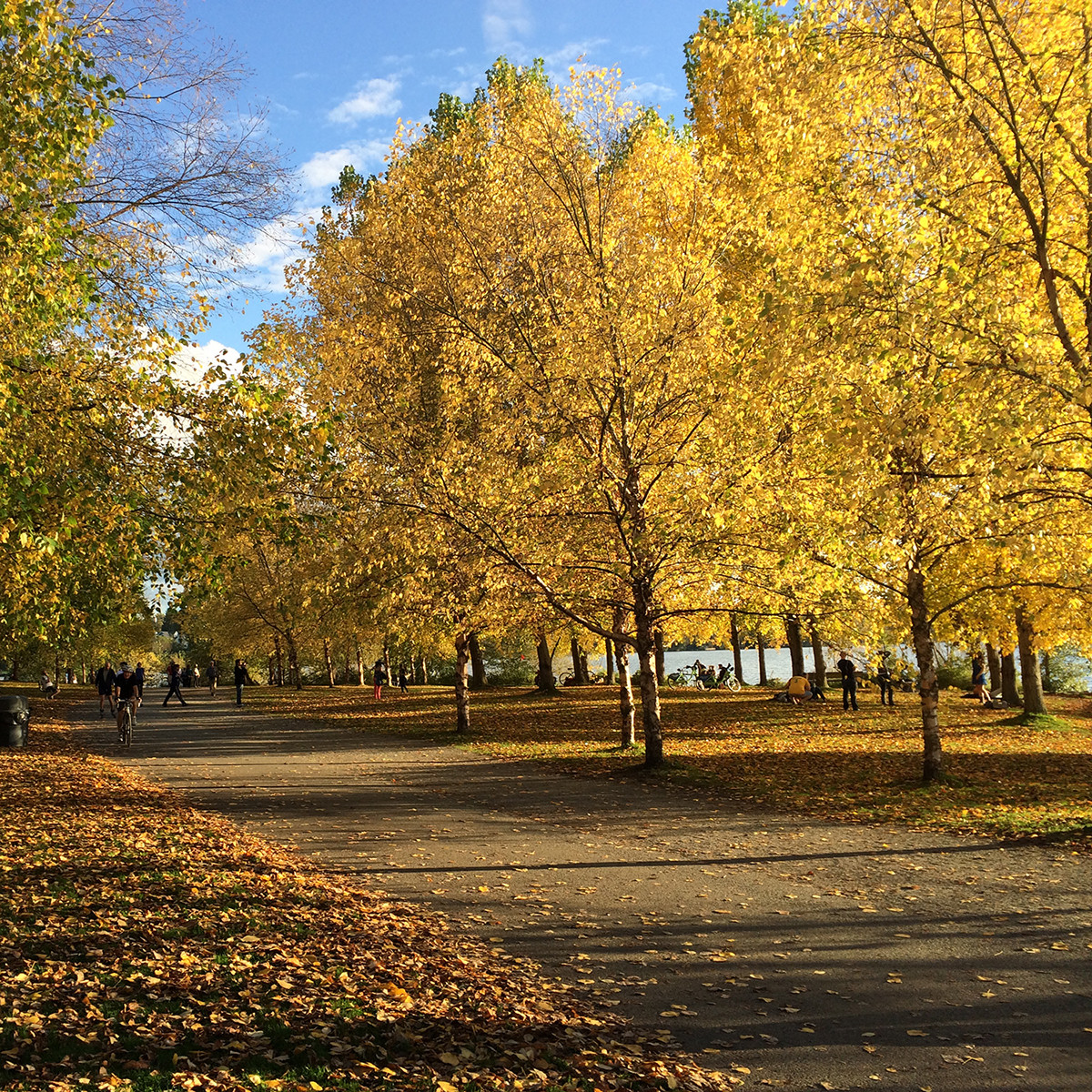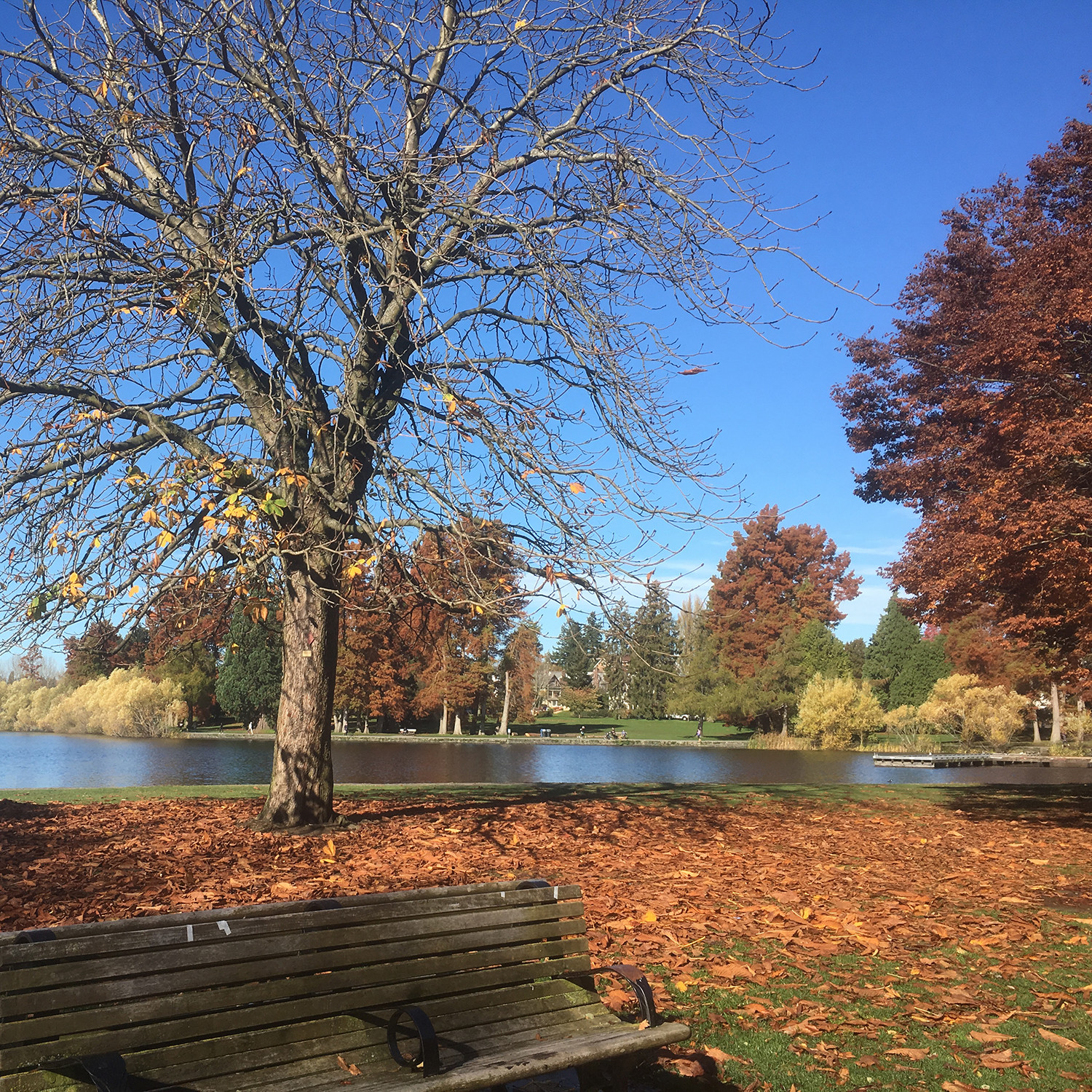 Seattle
Things to Do in Seattle
Seattle, a city in the Pacific Northwest, mixes nature and culture in an urban setting surrounded by water, mountains and evergreen forests. Most known for its iconic Space Needle, built for the 1962 World's Fair, the city has also earned a reputation as the birthplace of both Boeing and grunge music and as a rising player in the tech industry.
Owners' Recommendations: Top Things to Do in Seattle
Pike Place Market
http://pikeplacemarket.org/
Pike Place Market's nine acres and more than a century of operation encompasses thousands of fascinating stories in its merchant stalls featuring local food, flowers, and handcrafted items. For a more personal experience, purchase tickets online for the Savor Seattle Food Tour of the market and enjoy meeting the vendors, learning more about the history, and tasting food from around 20 vendors.

Museum of Flight
http://www.museumofflight.org/
The Museum of Flight is an outstanding non-profit air and space museum with aircraft, spacecraft, artifacts, and exhibits.

Chihuly Garden & Glass
https://www.chihulygardenandglass.com/
Chihuly Garden & Glass is a unique exhibit located in the Seattle Center showcasing the studio glass of Dale Chihuly. Excellent "Collections Café" is located on-site and is decorated with items from Dale Chihuly's personal collection.

Space Needle
https://www.spaceneedle.com/home/
Built in 1962 as a symbol of that year's World's Fair, the Space Needle is an iconic structure where visitors can dine in the rotating restaurant or see the view at the top.

Kerry Park
https://www.seattle.gov/parks/find/parks/kerry-park
Kerry Park features a stunning view of the Space Needle and downtown Seattle recognizable from the TV show Frasier.

Ballard Locks
http://www.ballardlocks.org/
The Ballard Locks, also known as the Hiram M. Chittenden Locks, dates back to the early 1900's and is a perfect picnic location to enjoy while viewing all kinds of boats as well as salmon.

Argosy Cruise of Locks
http://www.argosycruises.com/argosy-cruises/locks-cruise/
The Argosy Cruise of Locks offers 2 hour narrated sightseeing tours as passengers cruise through Elliott Bay, the Lake Washington Ship Canal, and Lake Union.

Seattle Art Museum
http://www.seattleartmuseum.org/
The Seattle Art Museum is an internationally renowned museum with special exhibits and a permanent collection of current and classic artworks located downtown within walking distance of Pike Place Market.

Museum of History & Industry
http://mohai.org/
The MOHAI is a place to discover Seattle and connect with the region and its rich history. It is located near downtown on the south side of Lake Union.

Seattle Great Wheel
https://seattlegreatwheel.com/
The Seattle Great Wheel is a Ferris wheel at Pier 57 that stands at 175 feet, the tallest Ferris wheel on the West Coast of the U.S. when it opened in 2012.


---

Our Favorite Seattle Restaurants:
Seattle has become known as a "Foodie" town with many locally owned restaurants serving up creative cocktails and food made with local ingredients from our nearby farmland and Puget Sound and the Pacific Ocean. Here are some of our personal favorites that we recommend to guests looking for something special.

Ray's Boathouse and Ray's Café
http://www.rays.com/
Ray's incorporates Northwest seafood, artisan cheeses, local produce and meats, and an award-winning wine list into its dining experience. The café upstairs offers more casual dining and a deck with the same great view of Puget Sound and the Olympic Mountains.

Canlis
http://canlis.com/
Located in a midcentury-modern home, Canlis serves Pacific Northwest fare in a fine dining setting. A special occasion restaurant with jacket required for men. Known for incredible service too.

Wild Ginger
http://www.wildginger.net/
Wild Ginger offers Asian-fusion food and a satay bar in a spacious downtown restaurant with modern décor.

Purple Café and Wine Bar
http://www.purplecafe.com/
Purple Café and Wine Bar pairs a global wine selection with classic American dishes made with local, seasonal ingredients. Downtown location near Benaroya Hall.

Toulouse Petit
http://toulousepetit.com/
Toulouse Petit serves award-winning Cajun and Creole cuisine for breakfast, lunch and dinner in a cozy, New Orleans-influenced dining room in the Queen Anne neighborhood.

RockCreek Seafood & Spirits
http://rockcreekseattle.com/
RockCreek Seafood & Spirits offers eco-friendly seafood dishes made from worldwide sources and is located in the nearby Fremont neighborhood.

Staple & Fancy
http://www.ethanstowellrestaurants.com/locations/staple-fancy/
Owned by local celebrity chef Ethan Stowell, this Italian restaurant is best known for its chef's choice menu offering a multi-course feast of "fancy "seasonal dishes created for each table. A la Carte "staple" items are also available. Located in the nearby Ballard neighborhood.

Walrus & the Carpenter
http://www.thewalrusbar.com/
Ever since this tiny restaurant was written up in the New York Times, it's been wildly popular. Try the raw oysters and other seafood as well as American dishes and specialty cocktails. Located in nearby Ballard neighborhood.

Serious Pie
http://seriouspieseattle.com/
The best wood-fired, gourmet pizza in Seattle! This cozy spot is owned by local celebrity chef Tom Douglas.

Poppy
http://www.poppyseattle.com/
This Capitol Hill restaurant features unique Thali-style platters of seasonal small plates in a bright and modern dining room. Amazing flavor combinations created by award-winning chef Jerry Traunfeld.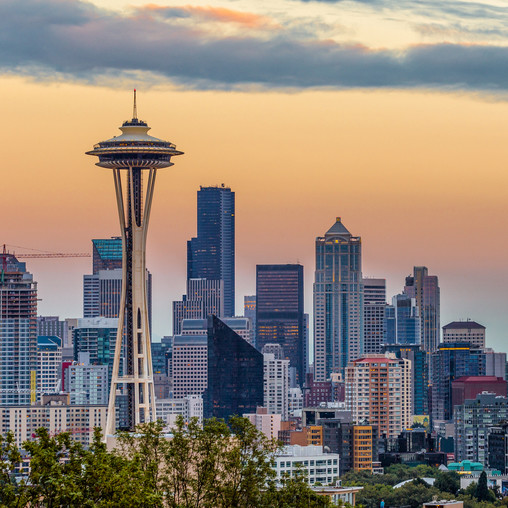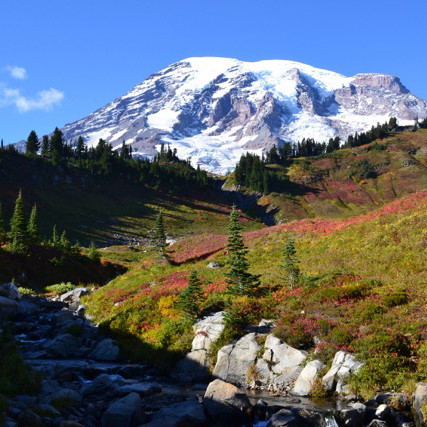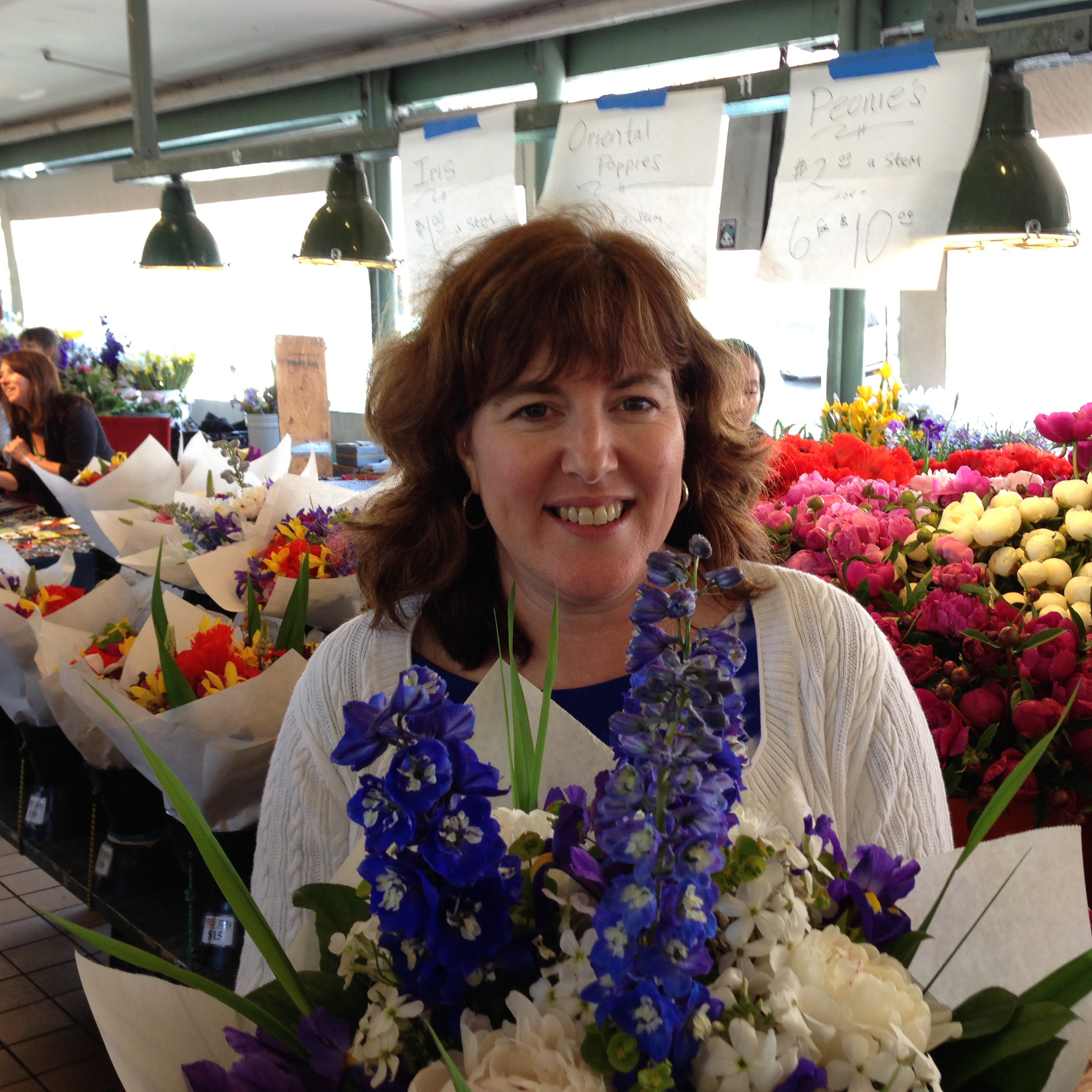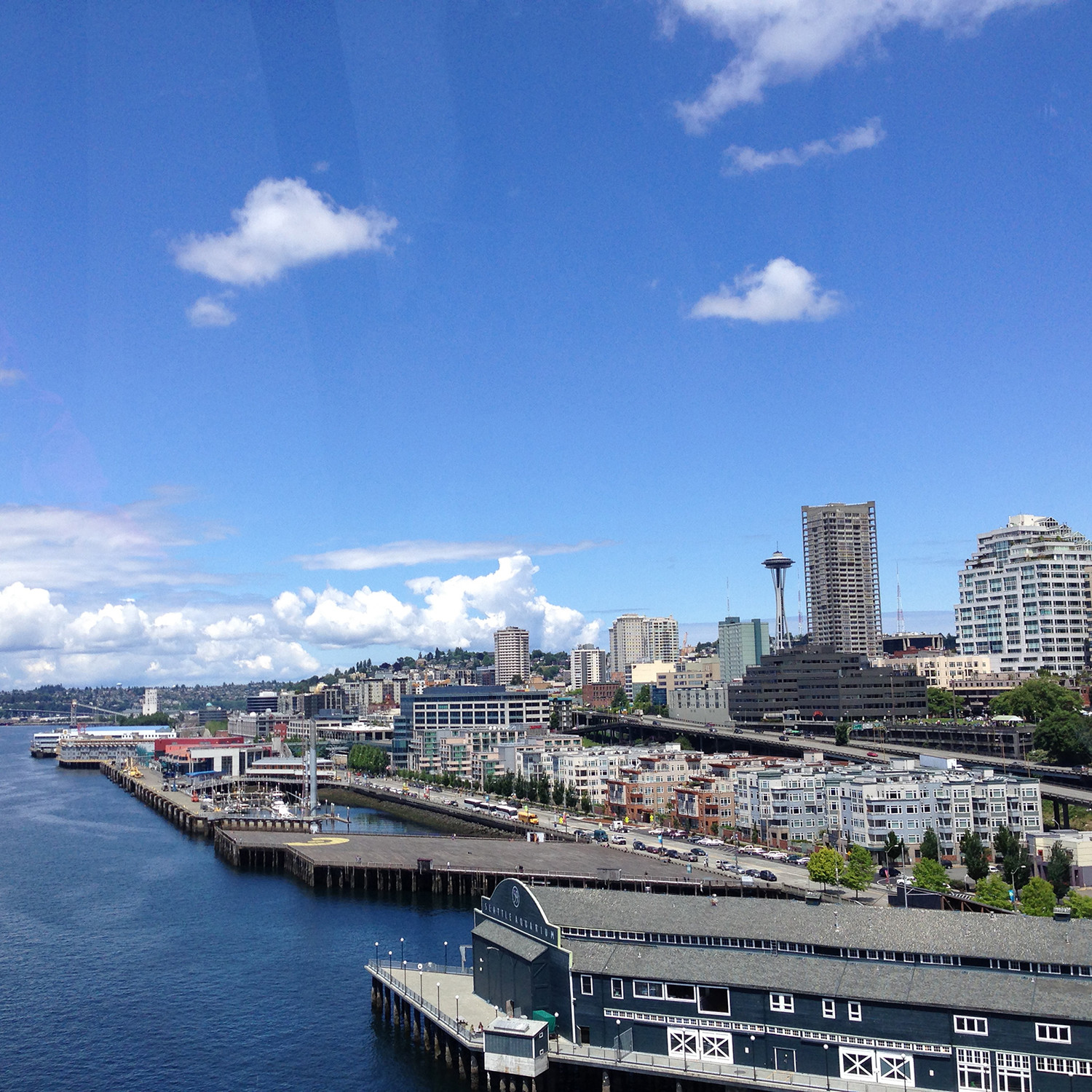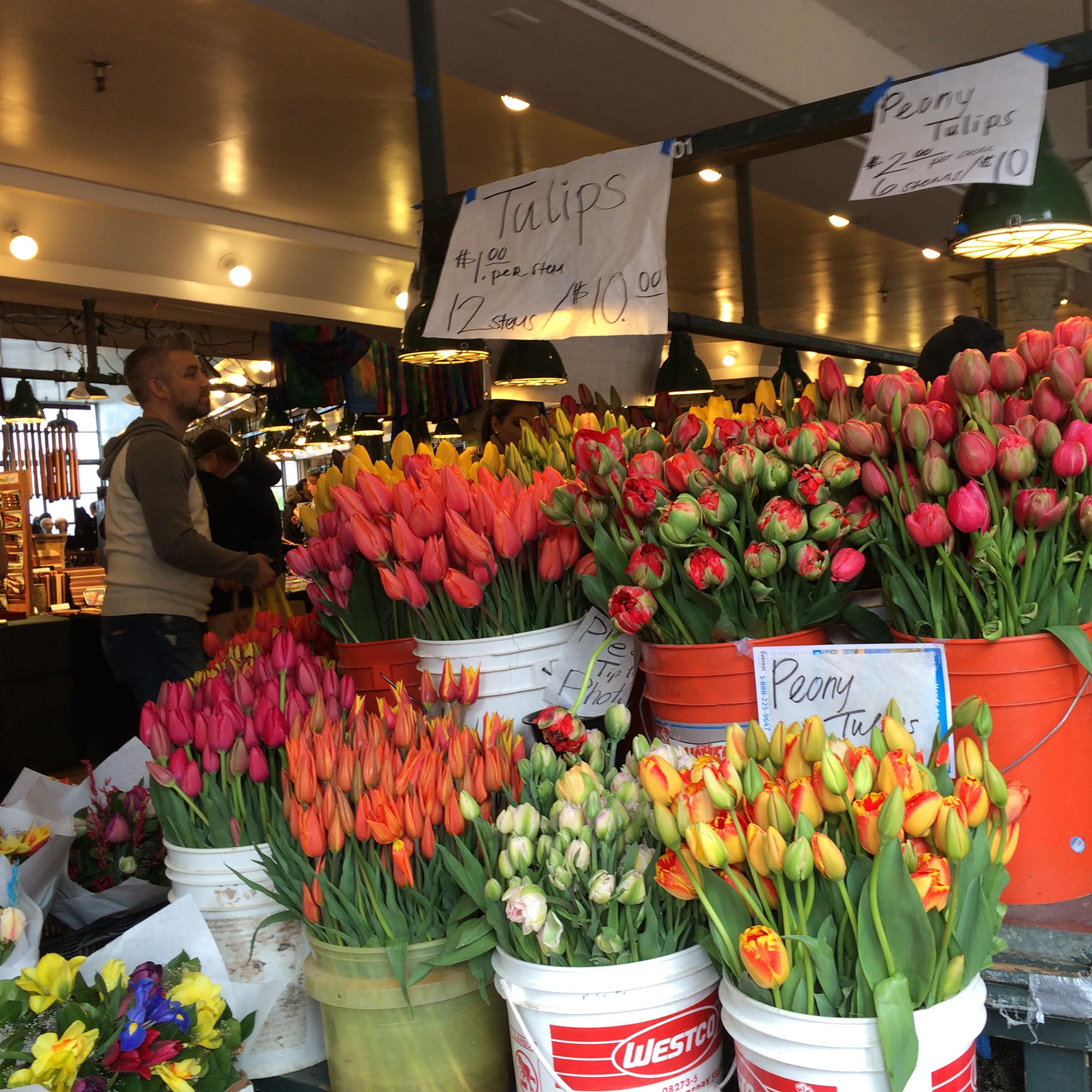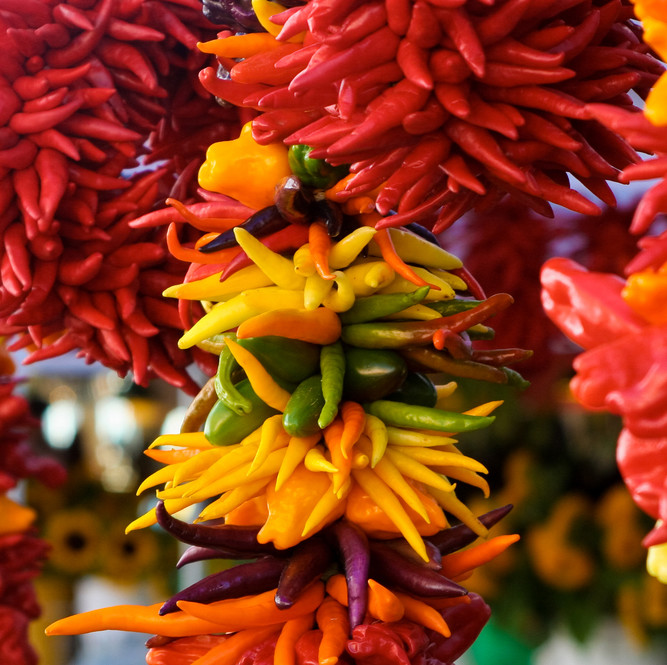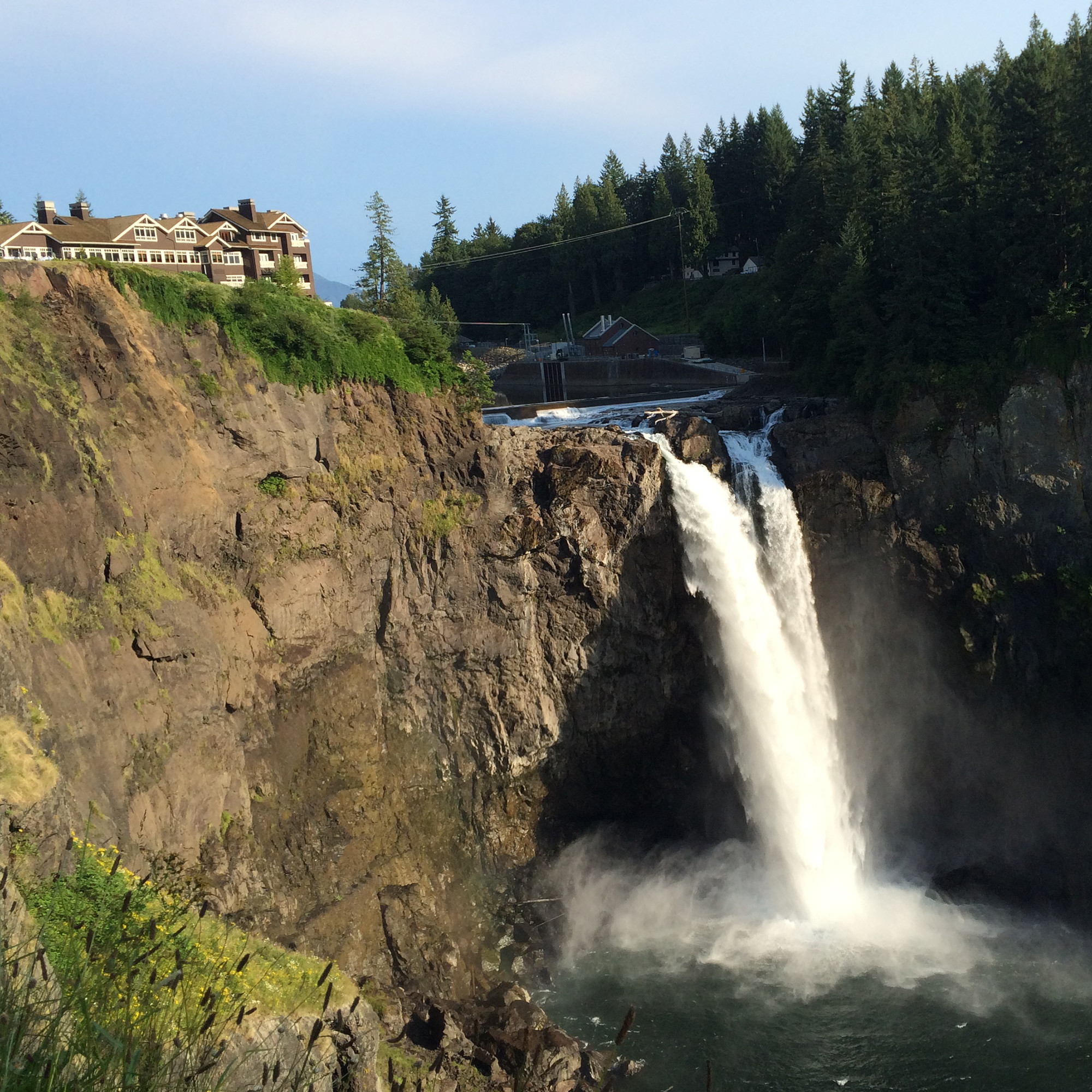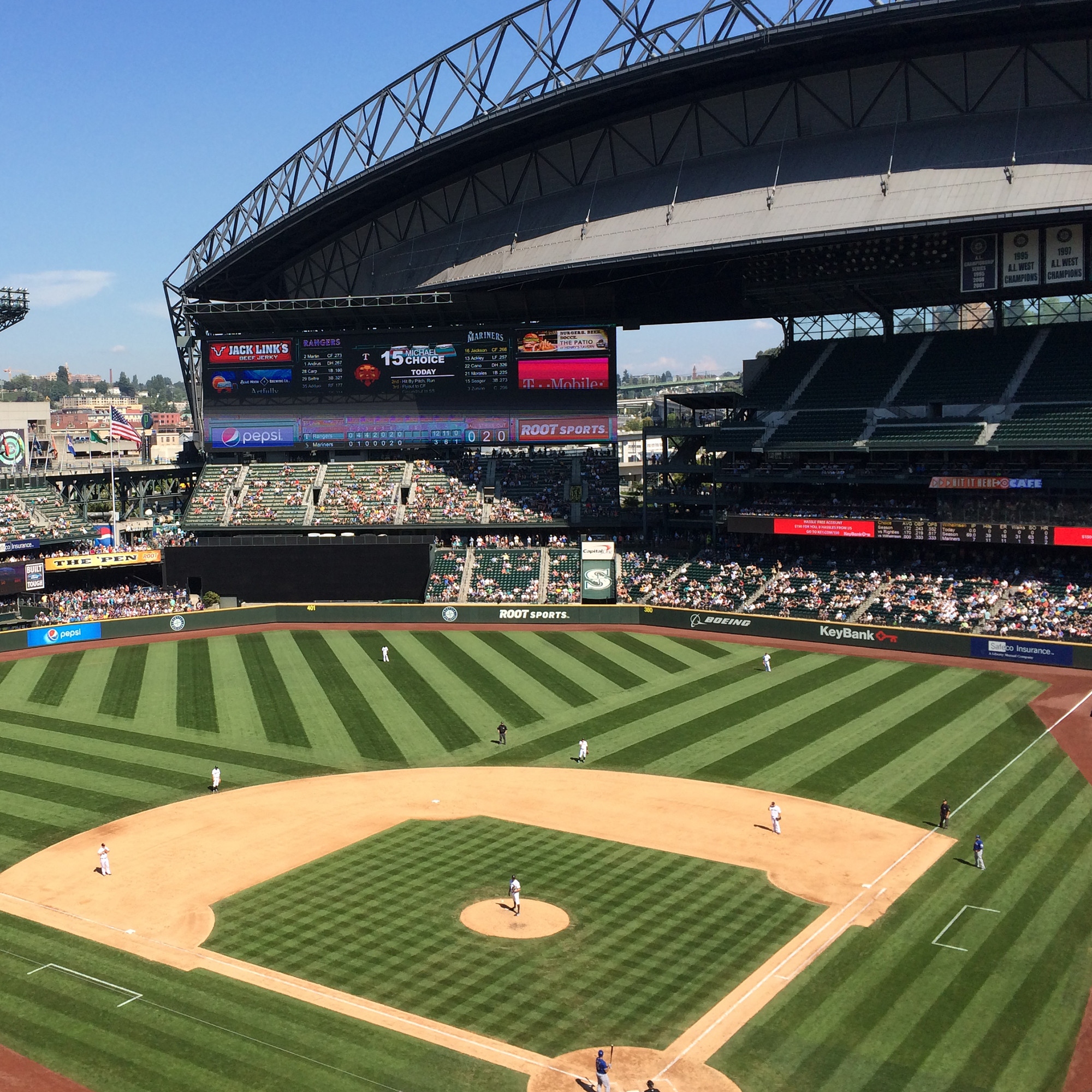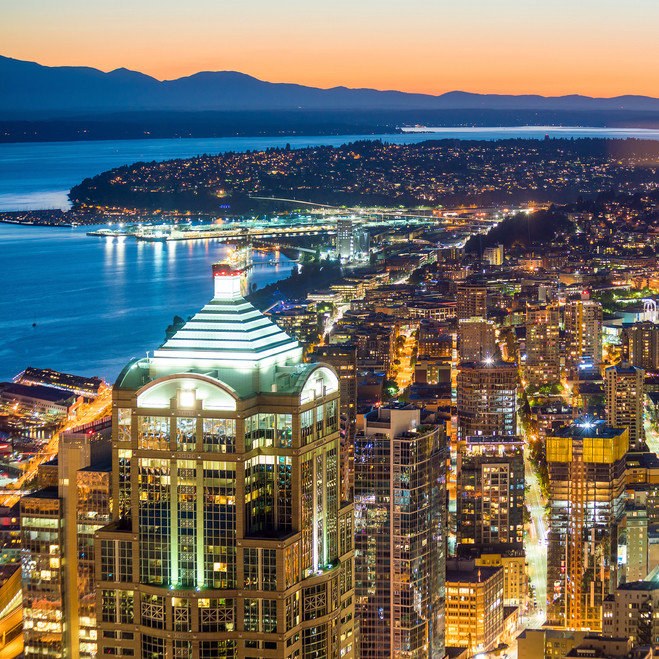 Puget Sound
Our Favorite Day Trips
Washington State is a geographically diverse state and Seattle is centrally located to both the mountains and the water and just a couple hours south of British Columbia, Canada. These suggested day trips are 30 minutes to 3 hours' drive away.
Chateau Ste. Michelle and Woodinville Wine Country
https://woodinvillewinecountry.com/
Woodinville Wine Country is 30 minutes northeast of Seattle. Very few grapes are grown here but there are over 100 wineries and tasting rooms, including the best-known and oldest winery-Chateau Ste. Michelle. We are also happy to arrange a guided tasting tour with Bon Vivant Wine Tours if you prefer not to drive.
Snohomish WA
http://www.historicdowntownsnohomish.org/
Historic Snohomish is also called the "Antique Capital of the Northwest" and is 30 minutes by car from Seattle. There are over 175 antique dealers here as well as other shops and restaurants.
Mt. Rainier National Park
http://visitrainier.com/
Spectacular Mt. Rainier is over 14,000 feet above sea level and is an icon of the Seattle skyline. Paradise, Sunrise, and Longmire visitor centers offer wonderful hiking as well as food and information. 2-hour drive to park entrance and nearly 3 hours to Paradise and Sunrise but well worth it. Best time to visit is July-October. Chains are required in winter.
Whidbey Island
http://whidbeycamanoislands.com/
Visit Whidbey Island via a 30-minute drive to Mukilteo and then a 15-minute car ferry ride (ferry comes every 30 minutes). Whidbey is also connected to the mainland via historic Deception Pass bridge, 90 minutes north of Seattle, so can also be visited as a loop drive. See quaint historic towns, bridges, a historic farm, and an award-winning distillery. Great hiking at Ebey's Landing and Deception Pass.
Bloedel Reserve on Bainbridge Island
http://bloedelreserve.org/
Bainbridge Island is a 30-minute ferry ride from downtown Seattle. Visit cute shops and restaurants in Winslow at the ferry landing, then drive 10 or 15 minutes for exploring this gorgeous, historic estate and wildlife refuge.
Future of Flight Aviation Center & Boeing Tour
https://www.futureofflight.org/
This facility is the only publicly available opportunity to tour a commercial jet assembly plant in North America. View assembly of wide-bodied jets like the 747, 777 and the 787 Dreamliner. Tours available 7 days a week and take 90 minutes. 30-minute drive from Seattle. Well worth it!
Snoqualmie Falls
http://www.snoqualmiefalls.com/
Visit the famous 270 foot Snoqualmie Falls, located in the foothills of the Cascade Mountains and just a 35-minute drive from Seattle. There is also a historic lodge and restaurant, hiking trail to the base of the falls, and picnic tables.