May 17, 2016 by: Julie & Blayne Mcaferty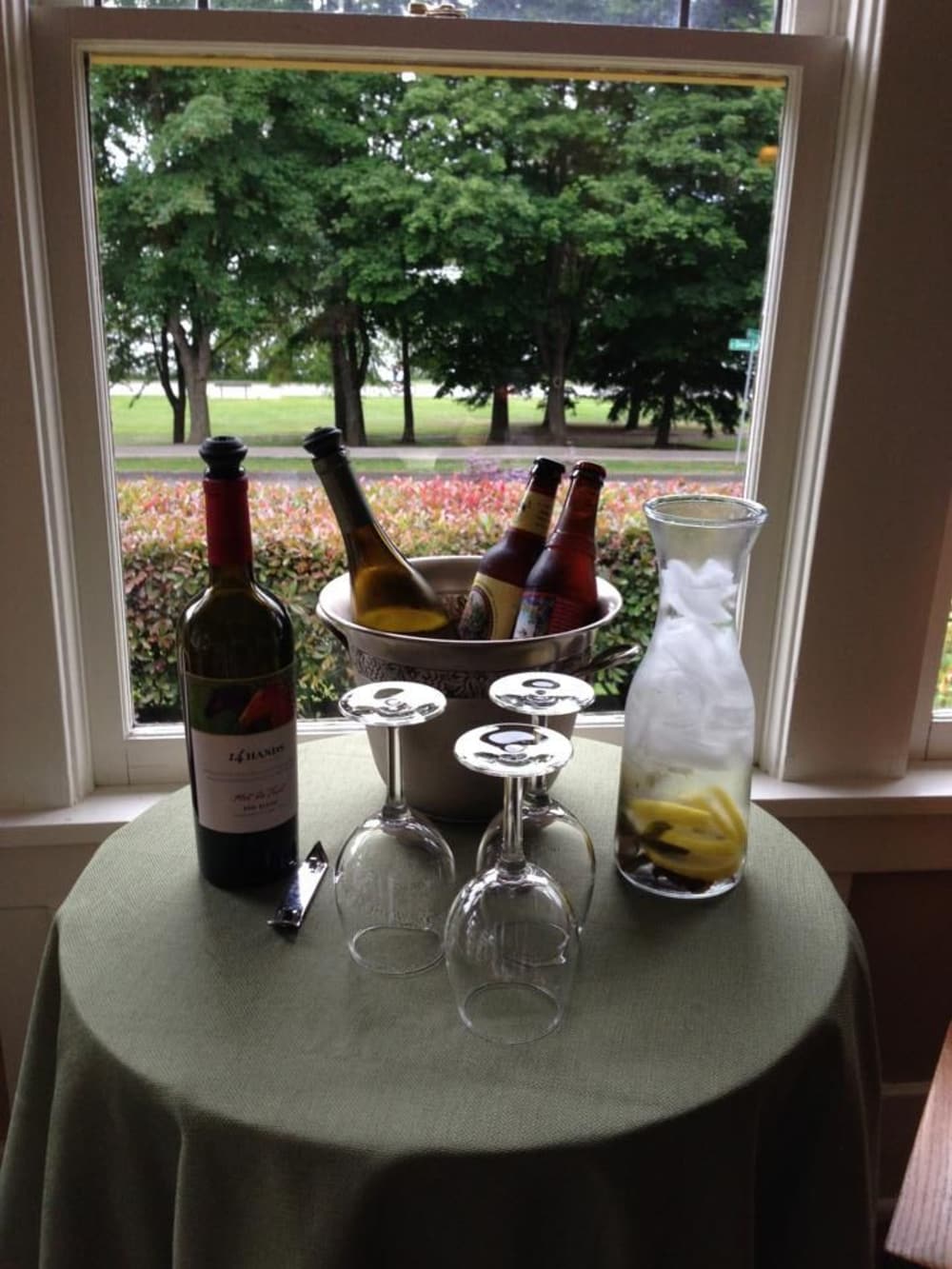 We love Washington Wines
Here in Washington State we are fortunate to be hosts to nearly 800 wineries! Washington is now second only to California in terms of wine production.
Blayne and I are by no means wine experts, but we do enjoy drinking wine and we like sharing Washington wines with our guests during our complimentary wine hour offered Monday-Friday. We always offer at least one red and one white wine to try.
The best known winery here in Washington is probably Chateau Ste Michelle, located about 30 minutes from us in Woodinville. The facility is beautiful and they offer a complimentary tours throughout the day. Chateau Ste Michelle makes good tasting wine at an affordable price. Lately, we've been serving one of their rieslings which is not too sweet and guests seem to be enjoying it.
14 Hands is also a very affordable, good tasting wine made in Washington. Julie says she buys it because she likes the label!
One of our favorite wines to serve is a sauvignon blanc from Cinq Cellars. Cinq Cellars is a newer, local, award winning winery. One of the wine makers is also an innkeeper friend of ours so that is a plus. But we love the wine anyway!
We're also happy to help you create an itinerary for your own tour of local wineries. If you don't want to drive, we can also make a tour reservation for you with Bon Vivant Wine Tours or Evergreen Escapes. They will pick you up and drop you off right here at Greenlake Guest House.
When you stay at Greenlake Guest House, take time to sit and take in the view of the lake and enjoy some local Washington wine.