May 11, 2016 by: Julie & Blayne Mcaferty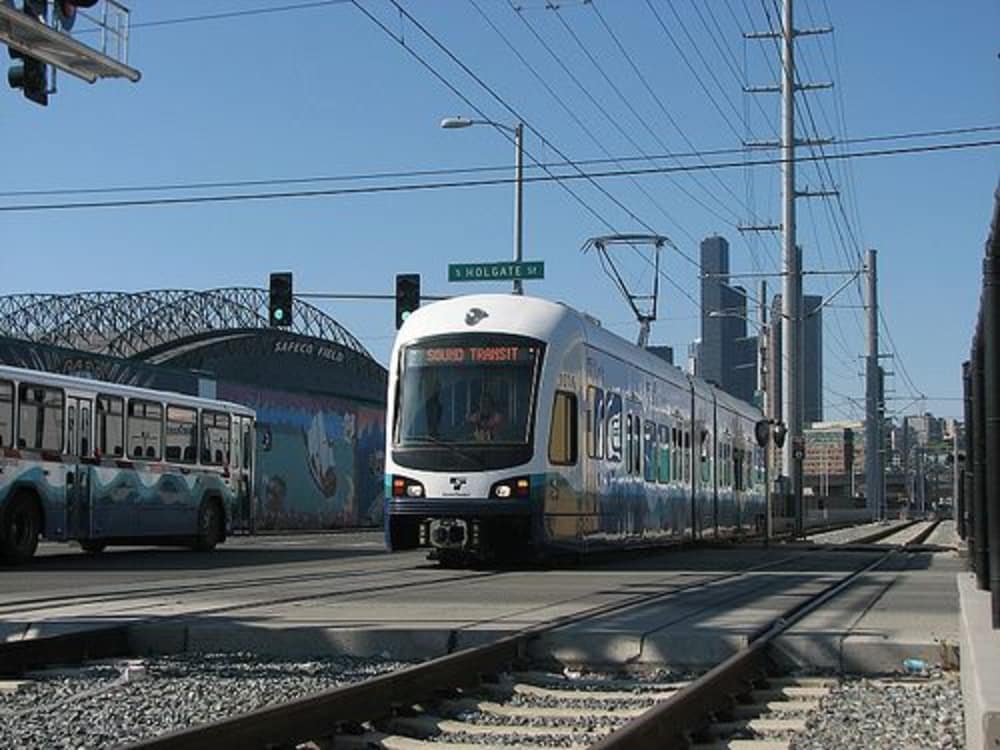 New Seattle Light Rail Links are Open
Finally, the long-anticipated Link Light Rail has opened in Seattle! The first Light Rail connection started running to the Sea-Tac Airport from downtown in 2009, and now, seven years later, the new connection runs from Downtown Seattle to South University of Washington (UW) Campus with a stop in Capitol Hill.
Want to forgo car rentals and take the Light Rail to get to Greenlake Guest House? Just board at the airport station and get off at the University of Washington (about a 45 minute ride and $3.25 per adult). Hop on the 45 bus right outside and get off at the corner of Greenlake Drive and Orin Court and you'll be here! Here's the handy guide with more details on how to ride the light rail!
The Light Rail stations make it easy to carry luggage onto the train with their street-level elevators that go directly down to the platforms.
Sound Transit estimates that by 2030, about 25,000 people will be riding at the UW station!
The Seattle transit hired local artists to install one-of-a-kind modern art features inside the stations, like the installation Jet Kiss, created by artist Mike Ross with two U.S. Navy A4 Skyhawks for the Capitol Hill station. And artist Leo Saul Berk created custom light-up panels for the UW station. Keep an eye out for these stunning works!
Hop on the Light Rail and let it sweep you away to wherever you want to go.