December 1, 2016 by: Julie & Blayne Mcaferty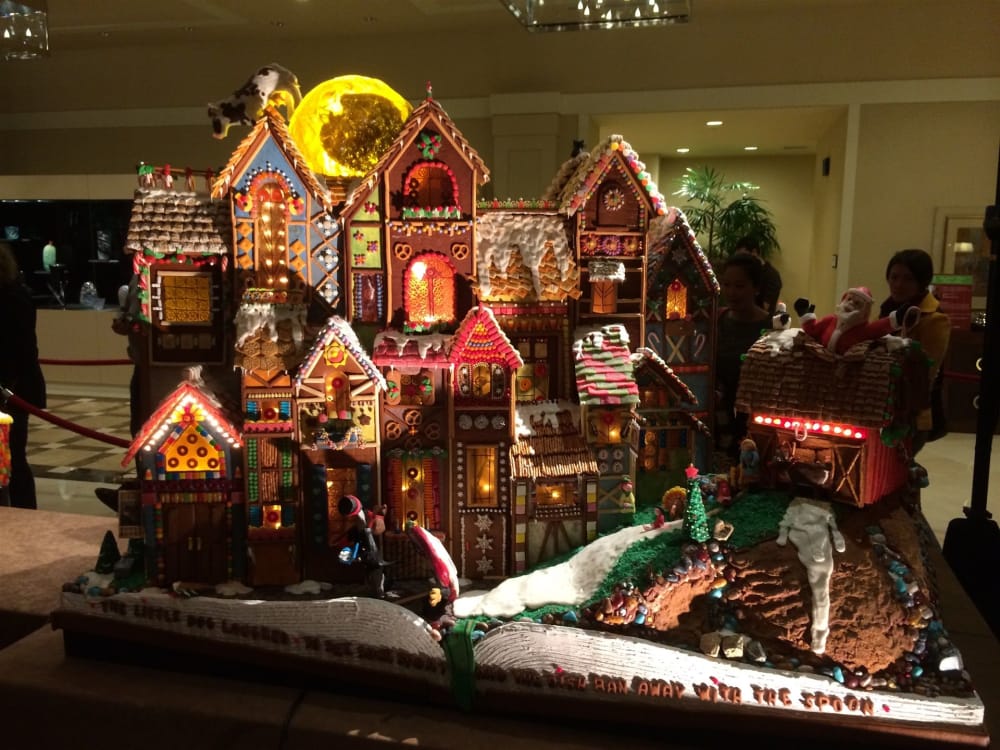 Holiday Fun in Seattle
Wondering what to do in Seattle during the Christmas holidays? Winter days here are short but the city is fun and festive with arts, food, and bright holiday lights. Here are some of our favorites.
1. Pacific Northwest Ballet's "Nutcracker" at Seattle Center's McCaw Hall. This Nutcracker is a magical production of the popular ballet, with over the top sets and costumes designed my Maurice Sendak.
2. See the ever-popular Best Christmas Pageant Ever at Seattle Public Theater's Bathhouse Theater at Green Lake. The theater is a 10 minute walk from Greenlake Guest House.
3. Visit the amazing Gingerbread Village inside the lobby at the Sheraton Hotel downtown. Admission is free. These houses are designed by architects, and donations benefit the Juvenile Diabetes Foundation.
4. See the sweet holiday lights at nearby Ravenna neighborhood's Candy Cane Lane, a Seattle tradition since 1949.
5. For a bigger light display, check out the new WildLights at the nearby Woodland Park Zoo.
6. Downtown shopping: See the Christmas Star at Macy's, take your photo with Santa, view the window displays, and ride the holiday carousel at Westlake Center.
7. Visit Winterfest at Seattle Center. Includes a Winter Train & Village, Winterfest Ice Rink, and more.
8. Attend one of many Christmas concerts at downtown's Benaroya Hall. Highlights include Handels Messiah, Festival of Lessons and Carols, and even a special New Year's Eve Concert & Celebration.
9. Ride the Argosy Christmas Ship, a Seattle tradition since 1949. The Christmas ship sails to over 45 Puget Sound waterfront communities between November 28-23, stopping to broadcast live Christmas vocal performances to audiences on shore.
10. Finally, don't miss the famous Greenlake Pathway of Lights, held each year on the second Saturday of the month. This festive neighborhood event features a 2.8 mile walk along the lake's luminaria-lit pathway, christmas carolers, and even hot chocolate. Free event, canned food donations welcomed.