May 15, 2016 by: Julie & Blayne Mcaferty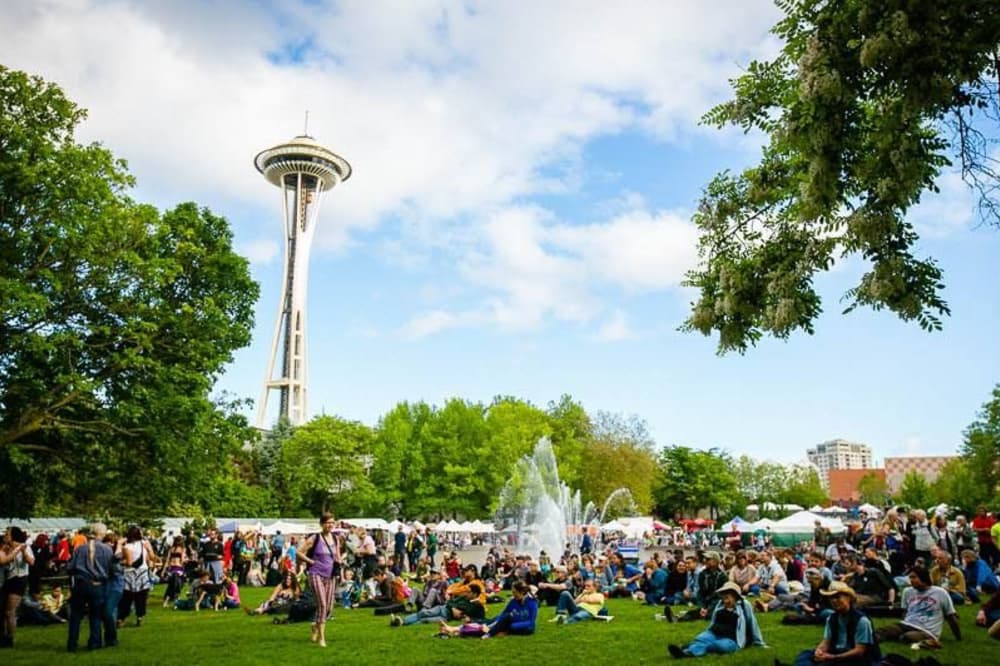 Favorite Seattle Festivals-Early Summer
Seattle summers are packed to the brim with fun festivals all around the city! In the summertime, Seattle has enough festivals to fill just about every weekend and pique just about every interest, whether it's food, music, crafts, or beer. Take advantage of sunny weekends and the city's diverse culture with some of our favorite upcoming festivals during your stay at the Greenlake Guest House.
University District Street Fair May 21 & 22
Show your support for locally-made goods with this arts and crafts-focused festival. White tents run by local small businesses and avid crafters line the streets of the nearby U District to create a shopper's paradise. And like any good festival, the street fair has plenty of food to go around; The U District's love of diverse cultures ensures foodies get to try just about any food from around the world.
This event is a great chance to pick up one-of-a-kind souvenirs or gifts!
Lake Union Wooden Boat Festival July 2, 3, & 4
It's not a Seattle festival if it's not by the water, and the Wooden Boat Festival is no exception. The event features local boats of the wooden variety that visitors can climb up and into to get a taste of the seafaring life. Visitors can vote for their favorite boats, too. If you sign up early enough, you can be taken for a ride on the water for free!
The festival features food vendors selling espresso, BBQ, seafood, and more, making it a great way to start off your 4th of July weekend!
SeafoodFest July 9 & 10
The Ballard Seafood Fest takes advantage of Seattle's close proximity to the water and its amazing fresh seafood. The event fits right in in Ballard thanks to the district's history as a fishing and maritime community. As always, the SeafoodFest features its specialty alder smoked salmon dinner, and has a huge variety of local restaurants, seafood and otherwise, to choose from. To make the fest even more fun, the Ballard BeerFest hosts a beer garden right next to the main stage.
You don't want to miss out on this taste of the Pacific Northwest!
SeaFair Milk Carton Derby July 16
This kooky annual Green Lake event features the creativity of Seattle residents right across the street from the Greenlake Guest House. Master craftsmen and amateurs alike create milk carton vessels to race in the derby, and the most creative boats win the Celebrate Creativity Award. The racers enter in the youth, general, and military categories. Spectators can stroll along the water and visit interactive booths and munch on food from vendors while cheering on the crowds.