December 7, 2016 by: Julie & Blayne Mcaferty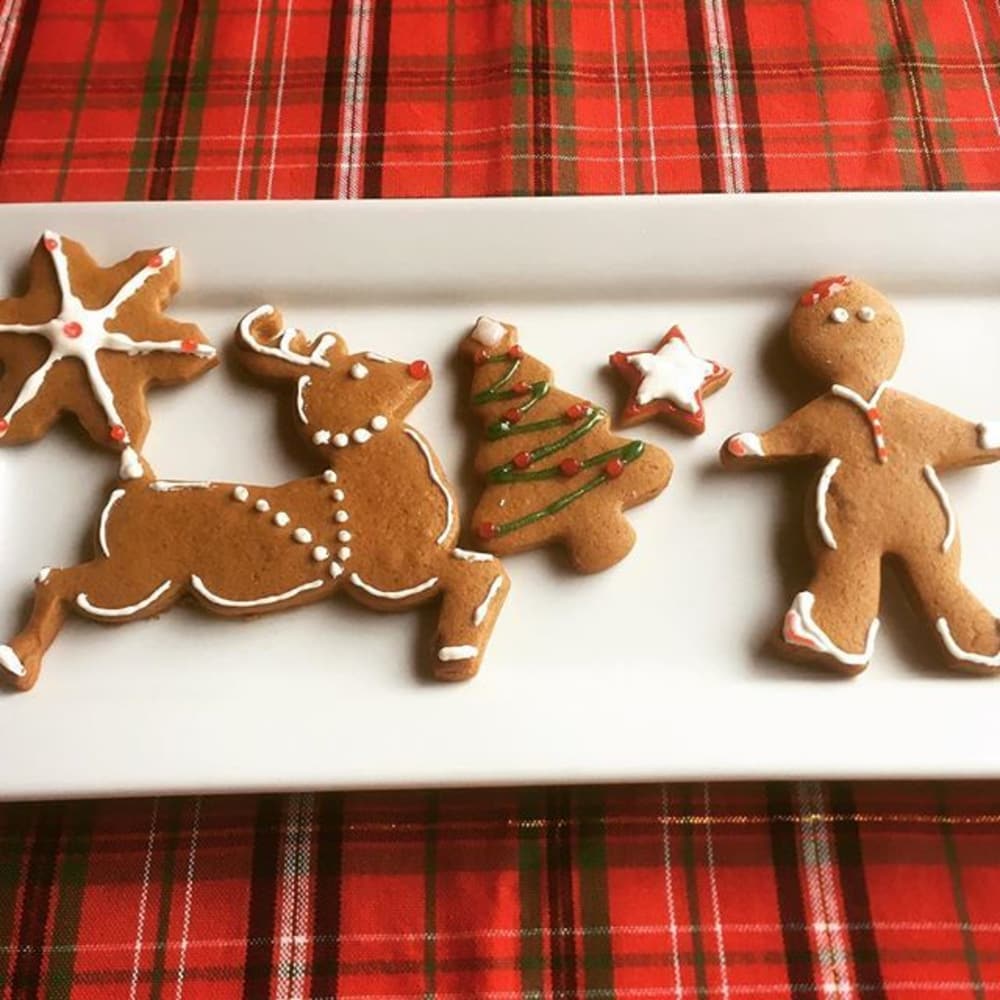 25 Days of Christmas Cookies 2016
Yes, we are once again crazy for Christmas cookies at the Greenlake Guest House. In fact, we are baking a new one each day until December 25....25 Days of Christmas Cookies! Some are old family favorites that we made last year, and others are new ones that we are testing just for fun. Here's the list so far:
December 1: Rosemary Shortbread Cookies-This recipe comes from our friend Kristy and is made with the addition of fresh organic rosemary. We posted the recipe on our blog last year.
December 2: Mexican Wedding Cakes-This recipe is a special favorite of Julie's and we featured it last year on our blog.
December 3: Frosted Gingerbread Cookies-These traditional Christmas cookies were fun to bake and decorate with royal icing. Julie likes following the Pioneer Woman cooking blog and that is where she found the recipe for these very tasty cookies.
December 4: Cranberry-Orange Slice-And-Bake Cookies-This pretty cookie is a wonderful addition to our repertoire because it's delicious and can be prepped ahead of time and stored in the refrigerator or freezer until time to bake. Then simply slice it and bake it. I found the recipe on another food blog I love-Smitten Kitchen.
December 5: Macadamia Lace Cookies-Wow, we loved the crispiness and delicate texture of these crackly thin cookies. The saltiness of the macadamia nuts is spectacular combined with the carmelized sweet buttery flavor of the cookie. This recipe came from Fine Cooking.
December 6: Peppermint Fudge-To me, anything made with candy canes and chocolate just says Christmas and is always a favorite. This pretty and very easy recipe came from the Pioneer Woman food blog.
December 7: Chocolate Almond Biscotti-These crunchy cookies are ridiculously addictive! I think it is the best biscotti I've ever tasted. I did not add the optional glaze but I'll bet it would be good. This recipe came from Food.com.
See our Greenlake Guest House Facebook and Instagram pages for more photos!