December 1, 2015 by: Julie & Blayne Mcaferty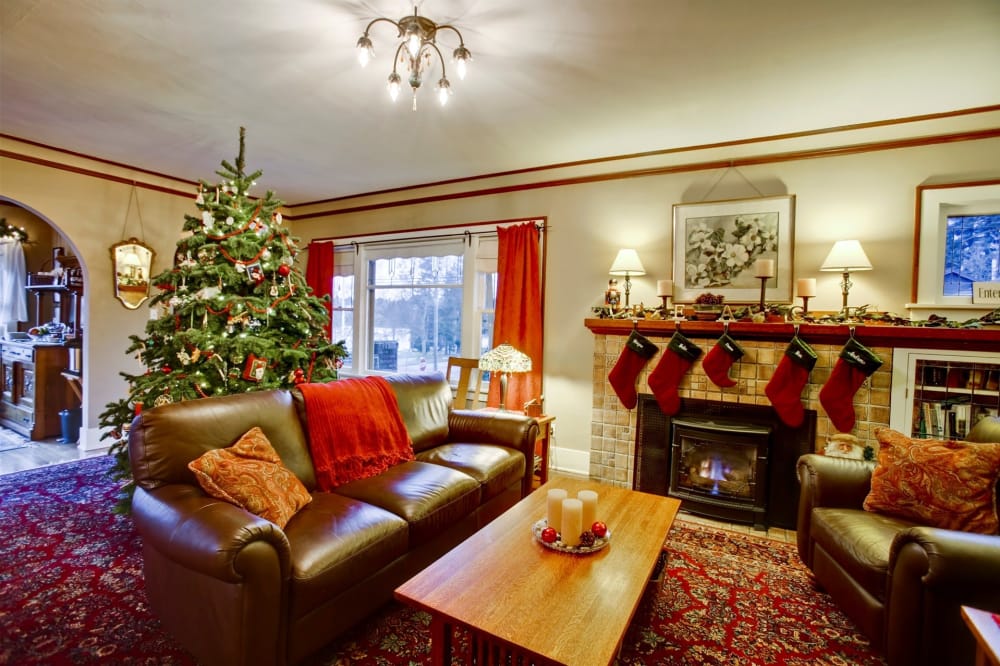 25 Days of Christmas Cookies
December 1, 2015
One of my favorite Christmas traditions is baking cookies and sharing them with friends and family.Not surpisingly, it's one of my favorite benefits of running a bed and breakfast too. We bake fresh cookies for our guests nearly every day.
This year, I thought it would be fun to bake a new Christmas cookie each day from December 1-25. The Greenlake Guest House will bake most of our favorite cookies and try some new ones this year.

25 Days of Christmas Cookies - Days 1 to 25

Day 1 - Mexican Wedding Cakes
We are starting December 1 with buttery, nutty Mexican Wedding Cakes and will finish on December 25 with frosted Sugar Cookies.

Day 2 - Mexican Hot Chocolate Cookies
Thank you to my friend Jane B for sharing this wonderful cookie recipe with me.

Day 3 - White Chocolate Macadamia Nut Cookies
Today we were in the mood to try a new Christmas cookie.

Day 4 - Jam Thumbprint Cookies
Today's recipe is from "Freeding the Whole Family" by Cynthia Lair.

Day 5 - Cranberry Almond Biscotti
We love this cranberry almond biscotti with a cup of great Seattle coffee or tea.

Day 6 - "Copycat" Starbucks Cranberry Bliss Bars
I've always admired the Cranberry Bliss bars at Starbucks during the holidays. They look so beautiful and delicious.

Day 7 - Salted German Chocolate Cookies
We are baking a new cookie for our guests every day in December until Christmas.

Day 8 - Peppermint-Oreo Cookie Balls
These pretty Christmas cookies require no baking and are absolutely wonderful.

Day 9 - Cherry Coconut Bars
Today we served our guests these Cherry Coconut Bars.

Day 10 - Pumpkin Chocolate Chip Cookies
Pumpkin and Chocolate make a delicious Christmas combination.

Day 11 - Gingerbread
I think this was the first time we ever made gingerbread at Greenlake Guest House.

Day 12 - Pecan Bars
Julie's been making these amazing Butter Pecan Turtle Bars for years.

Day 13 - Danish Butter Cookies
We chose to make them in a star shape since we did not have a fluted cookie cutter as called for in the original recipe.

Day 14 - Peppermint Shortbread
Today's recipe for Peppermint Shortbread is a favorite of assistant innkeeper Jane and was adapted by her from Betty Crocker's Picture Cookbook (1950)

Day 15 - Chocolate Lace Sandwich Cookies
I found the recipe in this month's Sunset Magazine and wow, are they ever delicious.

Day 16 - Macaroons
These cookies remind me of snowballs and were a favorite in my house growing up.

Day 17 - Lemon Bars
For a cookie tray, they work well if put into individual Christmas paper muffin liners so they don't stick to each other and to the other cookies.

Day 18 - Rocky Road Bars
Thanks to our friend Linda D for sharing another favorite cookie recipe with us. This one is an easy and tasty no-bake bar.

Day 19 - Candy Cane Cookies
Our wonderful innsitters Gary and Liz are quite the bakers and they made these while we took the weekend off and went to Victoria with the kids.

Day 20 - Rosemary Shortbread
I love the taste and simplicity of shortbread cookies.

Day 21 - Chocolate Thumbprints with Caramel and Sea Salt
This recipe came in my most recent issue of Sunset Magazine (December 2015).

Day 22 - Nanaimo Bars
These rich Nanaimo Bars are a Christmas favorite from my childhood.

Day 23 - Pecan Pie Bites
Oh my gosh, these Pecan Pie Bites are so delicious!

Day 24 - Chocolate Mint Cookies
With the sprinkling of powdered sugar, they are a Christmas Cookie natural.

Day 25 - Sugar Cookies
In our family, we have a tradition of decorating sugar cookies on Christmas Day.